OK, OK, I just made up another word. Excuse my alien-speak.

We used to have everything -- the tree, decorations, ornaments, wreaths, stuffed Santas -- up by SEPTEMBER (we take the -ber months really serious around here). It's a miracle we were able to get the house ready, merely days away from Christmas.

We thought we'd change it up a little this year though. Aside from spending Christmas AWAY from home, we also decided to move the tree elsewhere. Check it out:


Then there's the main door, which might as well be the entrance to THE NORTH POLE. Why, with all the little Santa outfits hanging on an embellished clothes line. It's amazing how creative people can get.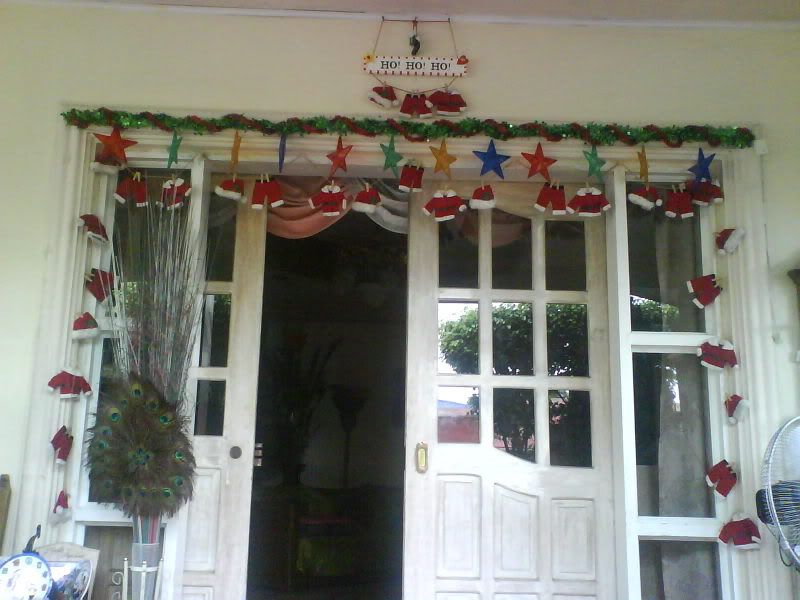 Here's a close up: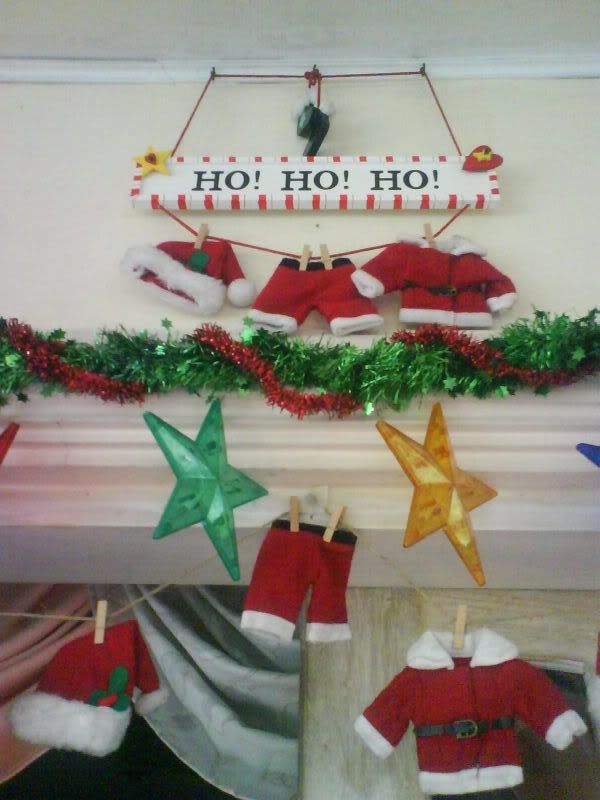 And the pièce de résistance, but definitely not the last Christmasy thing you'll see around my house, are the crazy Santas running (err, hanging?) around the place. Here you'll see one on the window grill entangled in Christmas lights and the other, who I assume is Santa's estranged brother Fred, dangling from the side of the roof, desperately trying to hang on for dear life. There are still a bunch of them, as I've mentioned earlier, but you get the idea.