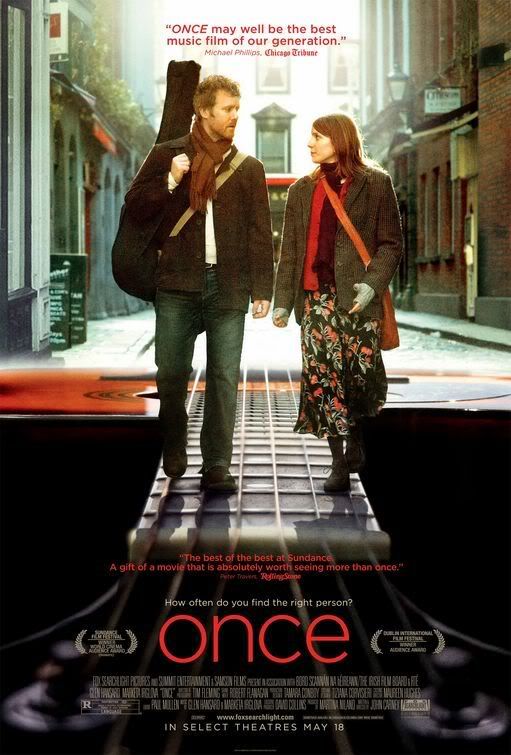 Starring: The Frames front man Glen Hansard and the surprisingly brilliant Marketa Irglova.

Written and Directed by: Former band member of The Frames and noted Irish director John Carney.

Cameo: There wasn't any need for one.

Note-worthy Acting: The leads get a pat on the back from their peers and supporters for giving such superb performances in this one. Both are neither experienced actors [only musicians albeit awesome in their craft]. The amazing thing was that Hansard and Irglova have worked with each other before, lyrically that is, and to act that they were strangers meeting for the first time WHILE singing, well, if that's not "note"-worthy acting, then I don't know what is.


In A Nutshell: Hansard and Irglova don't really have names in the movie-slash-modern-day-musical; they were just referred to "guy" and "girl" respectively. I think that's just brilliant because it only gave their relationship, if you even call it that, more emphasis. It truly is a movie about love stories in and around Ireland -- not just between the two of them, but with the people they had in their lives before they even met each other. He was a hoover repair dude by day and a street musician in his free time. She was a piano-loving Czech immigrant doing whatever work she could get her hands on (honorable work, of course) to support her ma and baby girl. They meet, converse, flirt, fix vacuum cleaners, introduce the other to their parents, create beautiful music -- you know how it is.


Of course it's far from the usual! It's a self-proclaimed love story and it is undeniably so, but their relationship transcends even the most basic elements of love. The music speaks for itself; every song, melody, falsetto, chord, second voice make you feel the love. I watched it twice and I could only fall in love with the characters and their lyrics. Their inexperience in front of the camera was overshadowed by their euphonious talent and chemistry. In the opening scene alone, you feel the guy's sentiments straight away. And when they both get an hour of free playtime at a Dublin music shop, they get right to it...no kissing necessary.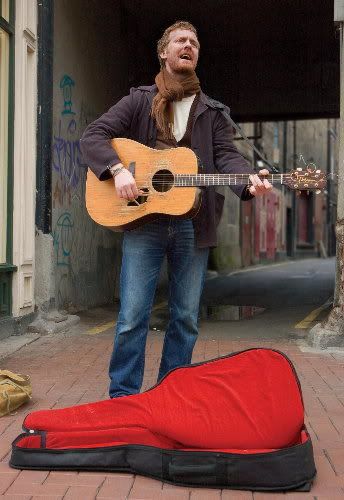 Seriously, if Glen Hansard WAS a street performer and I saw him belting it out like that with an open guitar case right next to him, I'd make a generous offering and hop inside myself. I could very well listen to him sing all day. And I have been since I got most of his songs on my iPod now.

I had high-expectations for the movie and I'm happy to report it satisfied me more than Once. My Steven Seagal-loyalist boyfriend even liked it. For that alone, I give it a 9/10.