I'm going for the 10 TV shows/networks that's getting me scrambling for the remote, both real time and DVR...

1. History Channel. Who knew the past would be so much fun.

2. SciFi Channel. Yes, I take a peek once in a while, only to check if reruns of Doctor Who are on. But if the X-Files is on, I stay for a bit and watch anyway.

3. HBO. Gotta get my daily movie fix wherever in the world I am.

4. Dancing With The Stars. The only reality show that we don't have in Manila. Hooked on it now.

5. Ugly Betty, Samantha Who, Eli Stone, Entourage, Heroes, etc. Season premiers rock.

6. TV ads that bash other products.

7. Girls Next Door. I like the crazy show, so shoot me.

8. Food Network. Soooo goood.

9. Extreme Makeover Home Edition. The old house, the cool new house, the tragedy, the new leaf, Ty Pennington -- enough to stay home on a Sunday night.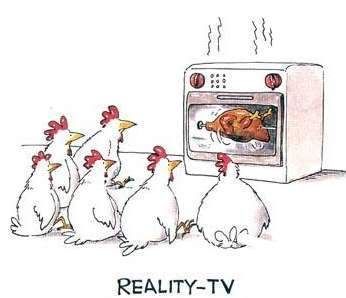 10. Janice Dickinson Modeling Agency, Project Runway, ANTM, Top Design. Loving the drama, fashion, and colorful people of reality TV.